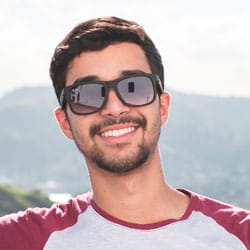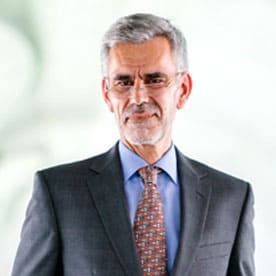 Our Mission
The literal meaning of 'eGyanwani' is to provide you the learnings remotely.
Our every offering will help you to upgrade your skills and will make you compatible to the industry requirement.
Meet Our Lead Instructors
Our team is working 24x7 to provide you quality content.
What Our Students Have to Say
eGyanwani helped me to enhance my skills. The provided content is great. Any person who is looking to get efficient in programming can surely refer to this plateform.
This platform helped me to learn about accounting and to make a career in this field.
100+ Available Courses to Boost your Skills
Educational Quiz: What is the best way to get higher education with less effort?
Education is an investment in your future. Studies show that a degree from the right institution boosts your earning potential by 20% – and can even help you get an edge on the competition for high-level jobs. But what if you don't have time to go to classes, or you want to earn the degree while working full-time? Good news: there are plenty of ways to get a higher education without taking time off work!
Online Education
Online education is a great way to earn your degree or certification in a way that's convenient for you. You can complete coursework from the comfort of your own home, or from any other place with an internet connection. Depending on the school you choose, you might be able to start the course work and complete it at your own pace. If you're worried about being online all the time, don't worry! You'll be in touch with instructors and classmates through email and message boards, so you won't feel lonely.
Bullet Point: College Degree
Paragraph: If money isn't an issue for you, then I would say go ahead and enroll in a traditional college. However, if money is tight, then consider looking into distance learning certificates and degrees offered by reputable universities. With this option, you'll still get an excellent education without paying a fortune in tuition fees.
People Who Are Learning Online
Some people are able to learn for themselves by watching YouTube videos and reading textbooks. They don't need to go to college because they can learn on their own time. Others choose online courses, which allow them to complete a course in a shorter amount of time than it would take if they were in-person courses. It also saves them money since tuition for online courses is usually less expensive than the cost of a traditional college degree. When choosing an online course, it's important to look for a reputable institution and course that has been reviewed by experts or other students who have completed it.
Pros and Cons of an Online Degree
Pursuing an online college degree can be a good way for you to get higher education with less work. However, there are some drawbacks that you need to know about before enrolling. One disadvantage is the lack of student-teacher interaction. It's not possible to ask questions or have discussions in real time with your professor or classmates because of this lack of interaction. The other disadvantage of going to school online is that it can take more time, and if you already have a job, this will make your life more difficult.